8510 Balboa Blvd
Northridge, CA 91325
(818) 654-3400
(866) 654-3471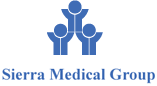 44469 N. 10th Street W
Lancaster, CA 93534
(661) 945-9411

275 N. El Cielo Road
Palm Springs, CA 92262
(800) 500-5215
(760) 969-6526

4580 California Ave
Bakersfield, CA 93309
(661) 327-4411

4580 California Ave
Bakersfield, CA 93309
(661) 327-4411

43839 N. 15th St. W.
Lancaster, CA 93534
(800) 266-HDMG
(661) 945-5984

12370 Hesperia Road Ste. 3
Victorville, CA 92395
(760) 245-4747

777A Flower Street
Glendale, CA 91201
(818) 637-2000

12966 Euclid Street, Suite #340
Garden Grove, CA 92840
(800) 747-2362
Regal Medical Group (RMG)
With a network spanning more than 5,000 square miles and thousands of health care providers, Regal Medical Group is part of one of Southern California's largest managed health networks. That size works to your advantage, allowing us to be there to coordinate all of your health care, when and where you need us. In spite of our size, we remain rooted in close community and operate upon the simple, traditional principles of knowing our customer, and providing respectful, personal, quality care.
At Regal, we know that navigating the healthcare system can be complicated for patients and for physicians. We also believe that during a visit to your doctor, the focus should be on health and wellness. You should be discussing things like prevention, diagnosis, treatment and healing, not coverage, networks, claims, regulations and billing. That's where an IPA, like Regal Medical Group, is able to serve both patients and physicians, by managing the business of managed care so that you don't have to.
Regal Medical Group works together with your healthcare plan and your PCP to keep things running smoothly. We collaborate with our physicians to provide quality care, while focusing on minimizing your out of pocket expenses. One way that we keep your overall health care costs low is by emphasizing preventative care in order to keep you healthy.
« Back
Sierra Medical Group (SMG)
Sierra Medical Group represents the future of medicine. Throughout our twenty five year history serving Antelope Valley, we have diligently invested our time and resources in the development of programs and services responsive to the healthcare needs of today's patient, while adapting to the increasingly diverse needs of tomorrow's health care agenda.
At SMG your health is our priority. An excellent team of specialty physicians who are either board certified or board eligible supports our primary care physicians providing you with a comprehensive healthcare network that is fully committed to your individual needs.
At SMG, we work hard to ensure that our patients receive quality medical care. This is why you will find easy access to your doctor, minimal waiting time for referrals, and staff members that genuinely care for your well-being.
« Back
Desert Oasis Health Care (DOHC)
DOHC is a team of highly skilled primary care physicians and ancillary providers, servicing the community with all their health care needs from newborn to senior care. We have convenient locations throughout the Coachella Valley, Morongo Basin and Yucca Valley areas.
DOHC's services include access to 6 Immediate and Urgent Care Centers - Bermuda Dunes, Indio, Palm Desert, Palm Springs and Yucca Valley. Our programs include Living and Aging Well, Home Health Services and Medication Management Services which are committed to improving your health proactively.
We are affiliated with every hospital in the Coachella Valley, which includes Eisenhower Memorial Hospital, Desert Regional Medical Center, John F. Kennedy Memorial Hospital and Hi-Desert Medical Center.
« Back
Bakersfield Family Medical Center (BFMC)
Bakersfield Family Medical Center provides excellence in health care to our patients in professional settings that promote wellness and preventive medicine in Kern County. Throughout the twenty year history of our medical group, we have diligently invested our resources in the development of programs and services responsive to the healthcare needs of today's patient while adapting to the increasingly diverse needs of tomorrow's healthcare agenda.
Our facilities offer superior patient convenience by providing Urgent Care, Pharmacy, Lab, Radiology, Pediatrics and a variety of specialty services at one convenient site. In addition, the Heritage Physician Network is a group of physicians located throughout Kern County who have joined together to form an Independent Physicians Association (IPA). These IPA physicians remain affiliated with BFMC although they maintain their own individual offices. Members who choose physicians in Heritage Physician Network will see their selected doctors in their conveniently located private offices. All members of Heritage Physician Network can access the full range of services, programs and specialists offered by BFMC.
« Back
Coastal Communities Physician Network (CCPN)
CCPN is an Independent Practice Association (IPA) formed in 2006, consisting of a network of contracted physicians located throughout the San Luis Obispo and Tulare counties. These IPA physicians are affiliated with BFMC/CCPN for the coordination of care rendered to members who have selected CCPN as their primary medical group.  Members who choose physicians of CCPN will see their doctors in their conveniently located private offices and also have access to a whole network of out-of-area specialists.  All members of CCPN can access a full range of services, programs and specialists through these contracted providers.
« Back
High Desert Medical Group (HDMG)
HDMG has a long-standing promise to provide residents of the Antelope Valley with the highest quality health care possible. Living up to our promise is an on-going commitment, which necessitates our growth as a multi-specialty medical group providing a wide range of health care services for our patients. For more than 25 years, we've been fortunate to have an impressive team of health care professionals, administrators, support personnel and dedicated volunteers who work in unison to help us deliver on our promise.
Together, we partner with local hospitals, medical experts and business leaders, and we actively support numerous organizations, educational, cultural and recreational events. Our team of healthcare professionals is available and ready to help you with all of your medical needs. We accept over 85 different health plans, including HMO, PPO, POS, EPO, Private and Medicare plans. Our Lancaster facility offers the convenience of having your Primary Care Physician, Lab, X-Ray, Urgent Care, Pharmacy, a Health Education Department, Infusion Center, and a multitude of subspecialties all under the same roof. In addition, our Urgent Care is now open 24 hours a day 7 days a week including holidays. We also have a full service Occupational Medicine Center on-site.
« Back
Heritage Victor Valley Medical Group (HVVMG)
Heritage Victor Valley Medical Group has exceeded our members' expectations since its inception in 2003 through personalized care by a staff of skilled professionals, a speedy referral system, and a panel of specialists to serve all your medical needs.
We believe the most important aspect of healthcare is tending to the personal needs of our patients. Our facilities are equipped with some of the finest diagnostic equipment and technicians available. We have the resources and commitment to always bring the best to meet the new challenges and ever-changing health care needs of the Victor Valley region.
« Back
Lakeside Medical Group (LMG)
Lakeside Medical Group is a comprehensive healthcare provider with a network of physicians and services throughout the San Fernando, San Gabriel and Santa Clarita Valleys, as well as parts of Ventura and San Bernardino Counties. We aim to deliver quality, affordable healthcare to the communities we serve.
We bring more than 20 years of innovation in healthcare delivery and management systems to our integrated network of services, which include hundreds of primary care physicians and over a thousand specialists; ancillary services, such as an outpatient surgery center, urgent care centers and physical therapy; and affiliations with premier hospitals, labs and other support services.
Our commitment to complete patient care includes developing new and better ways of delivering healthcare. From our approach to prevention and disease management to our hospitalist program and more, your care is coordinated so that you have the best possible outcomes.
« Back
Affiliated Doctors of Orange County (ADOC)
Affiliated Doctors of Orange County Medical Group, Inc., (ADOC) is an independent practice association, a medical group of over 275 private physicians and 600 specialty physicians who are dedicated to providing affordable, quality healthcare for individuals of all ages. We are affiliated with most major health plans, including many HMOs.
With offices throughout the greater Orange County area, chances are board-certified primary care physician and board certified specialists you need are in your own neighborhood.
Our goal is to help you make better care decisions for yourself and your family.
« Back
Our Visions
Your health in good hands.
Overview
Heritage Innovation Center is operated by the Heritage Provider Network (HPN) family of organizations which was founded in 1979 by Dr. Richard Merkin who is its President and CEO. HPN is a limited Knox-Keene licensed organization in California that provides affordable quality care to its members. Through innovative programs and services designed specifically for the managed care environment, HPN and its medical groups have been successful in delivering the goals it set out to achieve while establishing long-standing, favorable provider relationships. HPN's guiding philosophy and beliefs are:
The physician-patient relationship is the foundation for providing quality health care
Physician and patient education must be proactive and ongoing
Physicians will make effective decisions for their patients given the appropriate tools, information and support from their peers
Utilization and quality management is a physician-to-physician process
HPN's preventive health care services are widely acknowledged to be among the broadest and most advanced in the industry. Preventive health care services include employer-based health education programs, vaccinations and fitness programs. HPN has implemented rigorous programs to review utilization, quality assurance compliance, medical risk management and patient issues and concerns. HPN's medical and administrative management organization assesses internal and external statistical data and surveys to monitor compliance with medical policies, procedures and standards.
Our Visionary
Richard Merkin, M.D. has more than 35 years of experience in health care with specific expertise in the development and administration of integrated delivery systems. His leadership has inspired the formation of over 28 group model and IPA structures in California, New York and Arizona. In 1979, Dr. Merkin founded the predecessor to Heritage Provider Network (HPN), which currently serves nearly 700,000 individuals in California, making it one of the largest IPA's in the United States. The New York operation currently serves over 115,000 individuals, including over 30,000 Medicare Advantage beneficiaries. The Arizona group, which just began operations on January 1, 2012, is already serving a large Medicare Advantage population throughout Maricopa County. This growth is the direct result of a proven ability to improve the health of a population while at the same time lowering costs and increasing quality.
In addition to creating and growing integrated delivery networks, Dr. Merkin has a long-standing interest in both prevention and cure. He is Co-Founder of FasterCures, an "action think tank" that seeks to speed up the time it takes to get important new medicines from discovery to patients. He founded the Heritage Medical Research Institute, a non-profit medical research corporation emphasizing health care quality and outcomes studies. Finally, Dr. Merkin has recently endowed two scholars at the Engelberg Center for Health Care Reform at the Brookings Institute to study payment reform and clinical leadership and funded the Brain and Health Innovation Program at the Zilkha Neurogenetic Institute at the Keck School of Medicine.
Dr. Merkin's commitment to supporting academic research runs deep. He established The Richard Merkin Foundation for Stem Cell Research at the Broad Institute at Harvard and MIT, The Richard Merkin Initiative at the Johns Hopkins Brain Sciences Institute, and The Richard Merkin Foundation for Neural Regeneration at UCLA. He is on the Board of Trustees at the California Institute of Technology and the Keck School of Medicine at the University of Southern California. Additionally, he is on the Board of Directors at the California NanoSystems Institute at UCLA. In 2007, Dr. Merkin endowed the Richard Merkin Distinguished Fellowship in Emergency and Tropical Medicine in the Division of Internal Medicine at the Keck School. He is a member of the board of the California Association of Physician Groups.
Dr. Merkin is a visionary and a sought-after healthcare expert who encourages innovation and challenge. He is on the Visionary Board of the X-Prize Foundation. Inspired by the X-Prize model, Dr. Merkin created, developed and sponsored the $3 million Heritage Health Prize, which challenges teams to create an algorithm that will predict how many days an individual will spend in the hospital in a given year. The theory is, if hospitalizations can be predicted, preventive measures can be taken and unnecessary hospitalizations can be avoided.
Outside of healthcare, Dr. Merkin is involved in educational, economic and youth issues. He has been on the board of advisors for the Asia Society Southern California, and has previously been on the Mayor's Executive Committee for Los Angeles. A strong advocate for education, Dr. Merkin is on the boards of The Alliance for College-Ready Public Schools and the office of the Education Master Plan, organizations dedicated to helping the California educational system. He is also on the Board of Directors for EdVoice, a group dedicated to education reform. In 2006, The Richard Merkin Middle School opened its doors in Los Angeles which is committed to bringing first-rate education to an under-served area.
Dr. Merkin is also on the board of United Friends of the Children, a group that serves the growing population of foster youth by targeting their special needs through education. Additionally, Dr. Merkin is on the Board of Overseers of the Los Angeles Music Center and the Los Angeles Philharmonic and the Board of Trustees for the Los Angeles County Museum of Art (LACMA). Dr. Merkin contributes to numerous non-profit philanthropic organizations, and, among other things, founded the Los Angeles Jewish Symphony which is dedicated to providing music education to children.
To view Dr. Merkin's involvement in the community, click here