8510 Balboa Blvd
Northridge, CA 91325
(818) 654-3400
(866) 654-3471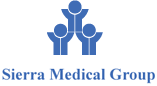 44469 N. 10th Street W
Lancaster, CA 93534
(661) 945-9411

275 N. El Cielo Road
Palm Springs, CA 92262
(800) 500-5215
(760) 969-6526

4580 California Ave
Bakersfield, CA 93309
(661) 327-4411

4580 California Ave
Bakersfield, CA 93309
(661) 327-4411

43839 N. 15th St. W.
Lancaster, CA 93534
(800) 266-HDMG
(661) 945-5984

12370 Hesperia Road Ste. 3
Victorville, CA 92395
(760) 245-4747

777A Flower Street
Glendale, CA 91201
(818) 637-2000

12966 Euclid Street, Suite #340
Garden Grove, CA 92840
(800) 747-2362
Regal Medical Group (RMG)
With a network spanning more than 5,000 square miles and thousands of health care providers, Regal Medical Group is part of one of Southern California's largest managed health networks. That size works to your advantage, allowing us to be there to coordinate all of your health care, when and where you need us. In spite of our size, we remain rooted in close community and operate upon the simple, traditional principles of knowing our customer, and providing respectful, personal, quality care.
At Regal, we know that navigating the healthcare system can be complicated for patients and for physicians. We also believe that during a visit to your doctor, the focus should be on health and wellness. You should be discussing things like prevention, diagnosis, treatment and healing, not coverage, networks, claims, regulations and billing. That's where an IPA, like Regal Medical Group, is able to serve both patients and physicians, by managing the business of managed care so that you don't have to.
Regal Medical Group works together with your healthcare plan and your PCP to keep things running smoothly. We collaborate with our physicians to provide quality care, while focusing on minimizing your out of pocket expenses. One way that we keep your overall health care costs low is by emphasizing preventative care in order to keep you healthy.
« Back
Sierra Medical Group (SMG)
Sierra Medical Group represents the future of medicine. Throughout our twenty five year history serving Antelope Valley, we have diligently invested our time and resources in the development of programs and services responsive to the healthcare needs of today's patient, while adapting to the increasingly diverse needs of tomorrow's health care agenda.
At SMG your health is our priority. An excellent team of specialty physicians who are either board certified or board eligible supports our primary care physicians providing you with a comprehensive healthcare network that is fully committed to your individual needs.
At SMG, we work hard to ensure that our patients receive quality medical care. This is why you will find easy access to your doctor, minimal waiting time for referrals, and staff members that genuinely care for your well-being.
« Back
Desert Oasis Health Care (DOHC)
DOHC is a team of highly skilled primary care physicians and ancillary providers, servicing the community with all their health care needs from newborn to senior care. We have convenient locations throughout the Coachella Valley, Morongo Basin and Yucca Valley areas.
DOHC's services include access to 6 Immediate and Urgent Care Centers - Bermuda Dunes, Indio, Palm Desert, Palm Springs and Yucca Valley. Our programs include Living and Aging Well, Home Health Services and Medication Management Services which are committed to improving your health proactively.
We are affiliated with every hospital in the Coachella Valley, which includes Eisenhower Memorial Hospital, Desert Regional Medical Center, John F. Kennedy Memorial Hospital and Hi-Desert Medical Center.
« Back
Bakersfield Family Medical Center (BFMC)
Bakersfield Family Medical Center provides excellence in health care to our patients in professional settings that promote wellness and preventive medicine in Kern County. Throughout the twenty year history of our medical group, we have diligently invested our resources in the development of programs and services responsive to the healthcare needs of today's patient while adapting to the increasingly diverse needs of tomorrow's healthcare agenda.
Our facilities offer superior patient convenience by providing Urgent Care, Pharmacy, Lab, Radiology, Pediatrics and a variety of specialty services at one convenient site. In addition, the Heritage Physician Network is a group of physicians located throughout Kern County who have joined together to form an Independent Physicians Association (IPA). These IPA physicians remain affiliated with BFMC although they maintain their own individual offices. Members who choose physicians in Heritage Physician Network will see their selected doctors in their conveniently located private offices. All members of Heritage Physician Network can access the full range of services, programs and specialists offered by BFMC.
« Back
Coastal Communities Physician Network (CCPN)
CCPN is an Independent Practice Association (IPA) formed in 2006, consisting of a network of contracted physicians located throughout the San Luis Obispo and Tulare counties. These IPA physicians are affiliated with BFMC/CCPN for the coordination of care rendered to members who have selected CCPN as their primary medical group.  Members who choose physicians of CCPN will see their doctors in their conveniently located private offices and also have access to a whole network of out-of-area specialists.  All members of CCPN can access a full range of services, programs and specialists through these contracted providers.
« Back
High Desert Medical Group (HDMG)
HDMG has a long-standing promise to provide residents of the Antelope Valley with the highest quality health care possible. Living up to our promise is an on-going commitment, which necessitates our growth as a multi-specialty medical group providing a wide range of health care services for our patients. For more than 25 years, we've been fortunate to have an impressive team of health care professionals, administrators, support personnel and dedicated volunteers who work in unison to help us deliver on our promise.
Together, we partner with local hospitals, medical experts and business leaders, and we actively support numerous organizations, educational, cultural and recreational events. Our team of healthcare professionals is available and ready to help you with all of your medical needs. We accept over 85 different health plans, including HMO, PPO, POS, EPO, Private and Medicare plans. Our Lancaster facility offers the convenience of having your Primary Care Physician, Lab, X-Ray, Urgent Care, Pharmacy, a Health Education Department, Infusion Center, and a multitude of subspecialties all under the same roof. In addition, our Urgent Care is now open 24 hours a day 7 days a week including holidays. We also have a full service Occupational Medicine Center on-site.
« Back
Heritage Victor Valley Medical Group (HVVMG)
Heritage Victor Valley Medical Group has exceeded our members' expectations since its inception in 2003 through personalized care by a staff of skilled professionals, a speedy referral system, and a panel of specialists to serve all your medical needs.
We believe the most important aspect of healthcare is tending to the personal needs of our patients. Our facilities are equipped with some of the finest diagnostic equipment and technicians available. We have the resources and commitment to always bring the best to meet the new challenges and ever-changing health care needs of the Victor Valley region.
« Back
Lakeside Medical Group (LMG)
Lakeside Medical Group is a comprehensive healthcare provider with a network of physicians and services throughout the San Fernando, San Gabriel and Santa Clarita Valleys, as well as parts of Ventura and San Bernardino Counties. We aim to deliver quality, affordable healthcare to the communities we serve.
We bring more than 20 years of innovation in healthcare delivery and management systems to our integrated network of services, which include hundreds of primary care physicians and over a thousand specialists; ancillary services, such as an outpatient surgery center, urgent care centers and physical therapy; and affiliations with premier hospitals, labs and other support services.
Our commitment to complete patient care includes developing new and better ways of delivering healthcare. From our approach to prevention and disease management to our hospitalist program and more, your care is coordinated so that you have the best possible outcomes.
« Back
Affiliated Doctors of Orange County (ADOC)
Affiliated Doctors of Orange County Medical Group, Inc., (ADOC) is an independent practice association, a medical group of over 275 private physicians and 600 specialty physicians who are dedicated to providing affordable, quality healthcare for individuals of all ages. We are affiliated with most major health plans, including many HMOs.
With offices throughout the greater Orange County area, chances are board-certified primary care physician and board certified specialists you need are in your own neighborhood.
Our goal is to help you make better care decisions for yourself and your family.
« Back
Heritage Tests New Patient Care Model
January 09, 2012

Media Contact:
Janet Janjigian, DC Media Group LA, Inc
janet@dcmediagroupla.com
As health care providers look to find alternative ways to deliver better care to the nation's growing elderly population without busting the federal budget, Northridge-based Heritage Provider Network is ready to lead the way. Heritage - California's largest multi-specialty medical group with 700,000 patients, 2,300 primary care doctors and 30,000 specialists - was recently chosen by the Centers for Medicare & Medicaid Services (CMS) to test-run a new coordinated care and physician payment model that could save millions and deliver better care to some 150,000 Southern California Medicare recipients, including thousands in the San Fernando Valley.
The Pioneer Accountable Care Organization Model, a new initiative of the CMS Innovation Center, launches this month.
"Think of us as Louis and Clark," said Dr. Richard Merkin, founder, president and CEO of Heritage who has made revamping health care both a personal and business mission. "We are going to explore this (new) model and see if it can work for the country." Heritage was among 32 organizations nationwide and six in California chosen last month to participate in the program. CMS believes the pilot could save as much as $1.1 billion over five years by encouraging primary care doctors, specialists, hospitals and other caregivers to provide better, more coordinated care for people with Medicare who do not now belong to a managed care organization. The most innovative part of the pilot is that it allows health care providers that save CMS money to share in the savings, said Don Crane, president of the California Association of Physician Groups. If they succeed, they can eventually move to a different payment scheme in which doctors are paid a set sum for every patient, rather than a fee for each service.
But the providers chosen to participate in the pilot have to do more than reduce costs: they must improve care at the same time, which CMS will monitor with regular follow-up. CMS will make sure that patients enrolled in the ACOs receive not only annual physicals, but pneumonia and flu shots, have their vital signs monitored and are given advice about their diet, smoking or exercise. The ultimate goal is three-fold, explained Merkin: to improve access to care, advance health outcomes and reduce costs. If Heritage and its cohorts in the pilot succeed, they could pave the way for a totally new national physician payment model that has the potential to transform the health care system by providing health care providers with an incentive to save money rather than spend more. Some observers say it's a tall order and a risky bet for the providers. If the patients assigned to Heritage and the other providers wind up costing more than they currently do, the providers have to pay CMS the difference.
"There is a risk on the downside," explained CMS Regional Administrator David Sayen. "We can project what it should cost to take care of these people. From that, we have a benchmark. If they can reduce costs and maintain quality, we will share the savings with them. If they exceed that amount, they have to pay us."
A large part of the challenge is that the 144,000 Medicare patients that will be loosely assigned to Heritage don't belong to a managed care program, and have chosen specifically to not have a care coordinator or primary care doctor. "They can go to any doctor or hospital they wish," Crane said. "That's the rub. It will make is harder for Heritage to succeed." As the program launches this month, Heritage will receive the names of 146,000 Medicare recipients in Southern California who may have seen a Heritage doctor regularly or just once. It will be up to Heritage to reach out to these patients and bring them into the ACO by convincing them that they will be better off if they join the ACO and have their care coordinated and followed through an assigned physician or case worker, than if they continue to choose random doctors and hospitals. Heritage can do this by offering these patients special services, education, or simply better service.
Crane believes this alone is no small task. "This is a fee-for-service population," he said. "They are the people who shun HMOs. These six groups will have to work extra hard and smart to provide care that is attractive and sticky enough to keep these people coming back to them and engage with them." In other words, unlike an HMO, where patients have no choice but see a primary care doctor and then see approved specialists, under the ACO model, there is no gatekeeper. Patients have to voluntarily agree to have their care coordinated.
Merkin recognizes the challenge but is excited for the opportunity to potentially transform the health care delivery model. He believes his organization is uniquely qualified to bring these "fee for service" patients into the fold. When Heritage first launched in 1979 as a small practice in Lancaster, it was 95 percent fee-for-service, he said. As the organization grew, hiring doctors and buying multiple practices across Southern California, Arizona and New York, patients started to switch to managed care. "As the fee-for-service patients saw people in the waiting room seeing the same doctor and getting better service and no co-pays and deductibles, they'd ask, "What is this program?"
The next time they had a chance, they chose the managed care model." Today, at least 90 percent of the Organization's 700,000 patients - including 100,000 Medicare patients - are in a managed care plan, Merkin said. Merkin believes he can convince the new patients at Heritage to choose coordinated care over the ad hoc services they get today. He's starting by studying a company renowned for its customer service: The Ritz-Carlton hotel chain. "We have to be the best and act like the Ritz Carlton, he said. "We will have to make the experience we provide overwhelmingly desirable. We have to improve service and be service oriented. If someone has to wait two weeks for an appointment, we'll have lost the battle." And it's a high-stakes battle. CMS launched this initiative as part of its Innovation Center drive to understand the impact of different pay schemes. Sayen said the organization has known for quite some time that today's fee-for-service model is inefficient, driving up the cost of care while delivering less than optimal care.
Providers are incentivized to order more tests and diagnostics and to hospitalize people, sometimes unnecessarily, he said. Uncoordinated care can also lead to worse outcomes. Medicare recipients without some care coordination are twice as likely as those with coordinated care to wind up in the hospital for a repeat visit within 30 days of their first admission, Sayen said. Hospitalizations cost CMS twice as much as physician services, so unnecessary repeat visits drain the system of needed resources. "Much of hospitalizations can be avoided if someone is watching, making sure that patients take their medicine and keep their follow-up appointments," he said.
Heritage plans to do just those things, Merkin said. Case managers will be assigned to the new patients, who will make sure that patients "take their medicines in a timely manner; make sure they can afford their medicines; make sure they are keeping their appointments, and when they are discharged from the hospital, they are discharged with a plan and given a follow-up visit." Heritage has used these techniques and others to keep readmission rates among managed care patients down with success. Crane said he is confident Heritage will be able to deliver on the promise of the ACO. "Dr. Merkin is a seasoned pro at this. He is one of the most successful men in managed care in the nation. He started from a small office in Lancaster and built what may be the largest single medical group in the U.S. CMS was strategic in choosing Heritage and other large IPAs with experience in managed care, he added. "They wanted to demonstrate early success," Crane said. "I am sure that was part of it. They want to show the world that it can be done and how to do it." Heritage has reason to make the model work. If the organization can deliver better care and save money, it will be able to participate in the savings starting in year one, getting 50 percent of the shared savings. In year two, the provider's share can climb as high as 70 percent, with the rest of the savings going to CMS, and indirectly, tax payers, explained Sayen.
The real payoff will come in year three, when Heritage will be able to collect up front from CMS a lump sum payment for every patient. CMS will still process claims, but won't pay the providers anything additional, Sayen explained. If Heritage can keep its patients healthy, out of the hospital and reduce its costs, then that money is the organization's to keep. If, on the other hand, patients are readmitted to the hospital, get sicker or cost Heritage more than the lump sum CMS pays, Heritage will have to eat the cost." It's not only critical that we make it work - we have to make it work in a way that is scalable and easily replicable so other groups can do it," Merkin said.
«Back